FLOODS, IRAN AND A CHINESE CHANNEL: WHAT'S REALLY BEHIND SAUDI PRINCE'S CRACKDOWN? (JMD in SCMP)
Prince Mohammed's attack on royal family members and military commanders shows an intention to wield absolute power – but also speaks to his plans for reform and his approach to the war in Yemen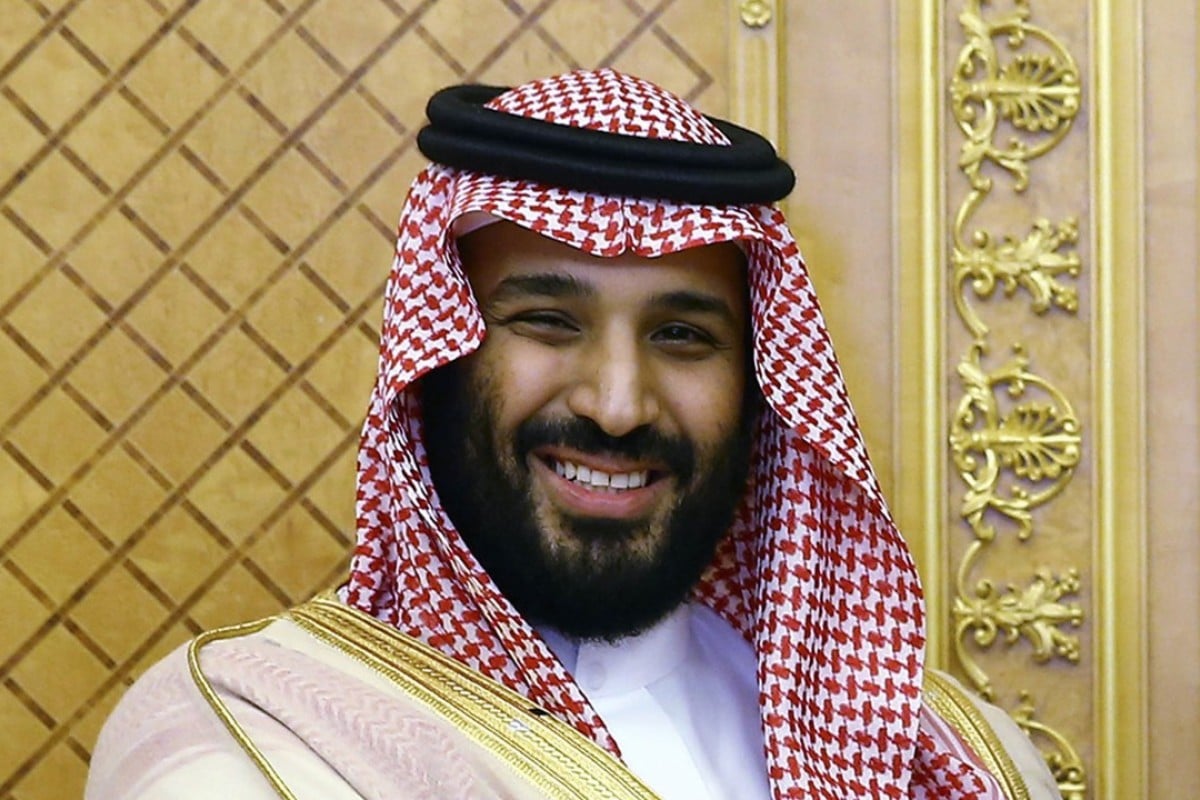 Saudi Crown Prince Mohammed bin Salman. Photo: AP
Floods in the Saudi Red Sea port of Jeddah have come to haunt the kingdom's political and economic elite as Crown Prince Mohammed bin Salman launched at the weekend an unprecedented frontal attack on members of his ruling family, commanders of the armed forces and some of the country's wealthiest entrepreneurs.
The torrential rain in Jeddah that in 2009 and 2011 caused death and destruction as well as prolonged power outages in the city and prompted dozens to protest about Jeddah's poor infrastructure is at the heart of corruption investigations Prince Mohammed is using to neutralise rivals and consolidate power. The 2009 floods killed 120 people and triggered a rare public debate about the management of public funds and infrastructure defects. The 2011 torrents prompted dozens to protest about the port city's poor infrastructure – seen by many Saudis as the reason why floods had such a devastating effect.
The government, in a bid to address widespread frustration in Jeddah, this year contracted China's state-owned Chinese Communication Construction Group (CCCG) to build a 37km channel to catch rain and floodwater. "It might be an ordinary channel in another area, but it isn't the same in Saudi Arabia and it has special importance and came after painful lessons," said Ma Chifeng, the director of CCCG's Jeddah City Project for Flood Drainage.
The crackdown is, of course, about much more than the Jeddah floods, even if the floods were made the first focal point of an anti-corruption committee that was established hours before the dismissal and/or arrest of eleven members of the ruling family, the commanders of the navy and the national guard, and at least three of the kingdom's best known businessmen.
It broadcasts Prince Mohammed's intention to wield absolute power and suppress any form of dissent sparked by his spectacular rise in the last three years, his plans to reform the kingdom, and his likely form of action in the ill-fated war in Yemen.
It also, like the earlier lifting of the ban on women's driving, granting women access to sport stadiums, and introduction of hitherto banned forms of entertainment like music and comedy, caters to aspirations of a population that is mostly below the age of 30. Many in Saudi Arabia have long grumbled about widespread corruption that in the kingdom is rooted in a past era in which the lines between the budgets of the state and the ruling family were blurred, major arms and other inflated contracts were farmed out to princes and their associates, and princes were alleged to grab land at random.
Among those dismissed and/or detained were National Guard head Prince Meteb bin Abdullah; economy minister and former Jeddah mayor Adel bin Mohammad Fakeih; and navy commander Abdullah al-Sultan, as well as multi-billionaire businessman Prince Al-Waleed bin Talal bin Abdulaziz, a major shareholder in some of the world's best-known blue chips and media mogul, who is widely seen as a liberal; Waleed bin Ibrahim al-Ibrahim, a brother-in-law of King Fahd and together with Abdulaziz bin Fahd, the late king's son, owner of the Middle East Broadcasting Company (MBC) that operates the Al Arabiya television network; and Saleh Kamel, head of one of the Middle East's largest conglomerates, who in the past had close ties to the Muslim Brotherhood.
Prince Meteb, a son of the late King Abdullah, was the last senior member of the ruling family unconnected to King Salman's tack of the family, who was in a position of power. The tribally rooted guard, a military unit founded alongside the military to protect the ruling family rather than the country, was long seen as a stronghold of King Abdullah and his closest associates.
The crackdown also follows the disappearance and alleged kidnapping of three of four known dissident members of the Saudi ruling family who had gone into exile in Europe. Among the four was Prince Turki bin Bandar, a former senior police officer responsible for policing the ruling family, and Prince Sultan bin Turki, the husband of a late daughter of King Abdullah.
It further came on the heels of a wave of earlier arrests of scores of Islamic scholars, judges and intellectuals, whose views run the gamut from ultra-conservative to liberal. Among those arrested were scholars Salman al-Odah, Aaidh al-Qarni and Ali al-Omari, poet Ziyad bin Naheet and economist Essam al-Zamil, some of whom have more than 17 million followers on Twitter.
The crackdown coincided with an escalation of Saudi-Iranian tension that was reverberating across the Middle East.
A Saudi-backed military alliance that includes the UAE, Kuwait, Bahrain, Egypt and Sudan appeared to open the door to a more direct confrontation by denouncing the firing of a ballistic missile by Houthi rebels in Yemen at Riyadh's international airport as "a blatant and direct military aggression by the Iranian regime, which may amount to an act of war against Saudi Arabia". The Saudis intercepted the projectile with US-made Patriot missiles.
"Saudi Arabia also has a right to respond to Iran at the appropriate time and manner, supported by international law and in accordance with its inherent right to defend its territory, its people and its interests protected by all international conventions," the alliance said.
Increased Saudi-Iranian tension has also played out in Lebanon, where a collection of religious and ethnic minorities has yet to cement an overriding national identity but has miraculously maintained stability despite the Syrian civil war on its doorstep and a massive influx of refugees, after Prime Minister Saad Hariri backed by the Saudi government resigned in a broadcast from Riyadh.
By throwing a monkey wrench into Lebanese politics, Hariri opened the door to Saudi attempts to generate pressure on the Iranian-backed, Shiite militia Hezbollah to choose between being a political party that is subject to government decisions (such as not interfering in the Syrian war) or being an Iranian proxy that engages in regional conflicts. The problem is that in the face of a weak Lebanese state and military, past attempts to cut Hezbollah's fangs have failed.
Prince Mohammed has his plate full with the fallout from the crackdown and the ratcheting up of regional tensions.
Beyond grandiose plans, he has yet to deliver on the economic aspects of his reform plans articulated in his Vision 2030 that matter to ordinary Saudis. Prince Mohammed has so far delivered on limited, headline-grabbing social changes such as lifting the ban on women's driving and access to sports stadiums. Those moves are needed for his economic reforms and address aspirations among youth. He is, however, yet to deliver on jobs in a country that has high un- and under-employment and whose population has been weaned on cradle-to-grave welfare.
Moreover, the most recent crackdown breaks with the tradition of consensus within the ruling family whose secretive inner workings are equivalent to those of the Kremlin at the time of the Soviet Union. It doesn't erase opposition but drives it underground.
In the final analysis, the crackdown raises questions about the reform process that increasingly is based on a unilateral rather than a consensual rewriting of the kingdom's social contract. To succeed, Prince Mohammed needs a popular buy-in that is based on realistic expectations and rigorous debate rather than decrees, unlimited powers, and harsh repression.
Dr. James M. Dorsey is a senior fellow at the S. Rajaratnam School of International Studies and co-director of the University of Würzburg's Institute for Fan Culture