"El fútbol es una estrategia de seguridad para Qatar" (JMD in El Pais)
"El fútbol es una estrategia de seguridad para Qatar"
James M. Dorsey, experto en fútbol en Oriente Medio y el norte de África, no cree que las recientes rupturas diplomáticas pongan en riesgo el Mundial de 2022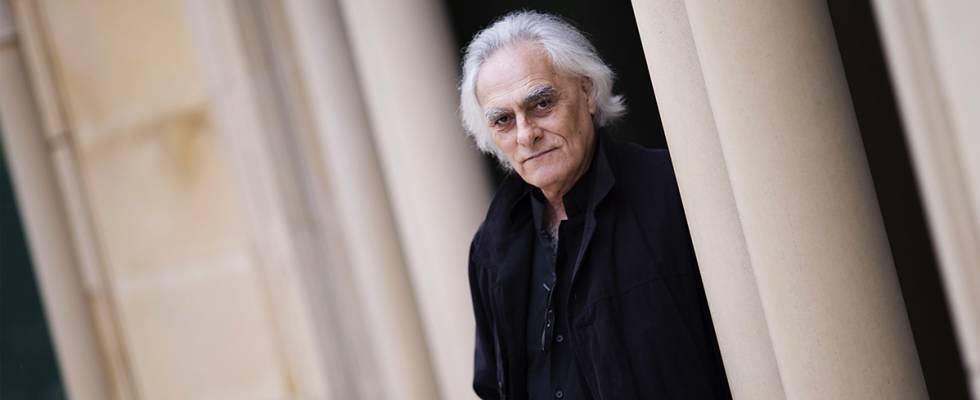 Cuando la semana pasada Arabia Saudí y sus aliados rompieron relaciones con Qatar, el mundo del fútbol puso la mirada con temor en 2022, año en que corresponde al pequeño emirato albergar el Mundial. La FIFA respondió con una breve declaración en la que se limita a asegurar que "está en contacto de forma regular" con los organizadores. James M. Dorsey (Lynn, EE UU, 1951), experto en fútbol en Oriente Medio y el norte de África, no cree que la crisis diplomática suponga la puntilla a la ya cuestionada elección de Qatar como sede, aunque advierte de que Riad podría lanzarse a utilizar el asunto como arma arrojadiza en el marco del conflicto diplomático. "La crisis del Golfo puede durar, pero es poco probable que lo haga cinco años", señala por correo electrónico. Antes de la ruptura de relaciones, Dorsey había hablado con EL PAÍS en Sevilla, donde participó en un foro en la Fundación Tres Culturas, sobre la importancia estratégica que Qatar concede al deporte y sobre el carácter político y de identidad que reviste el fútbol, aún con más intensidad, en el mundo árabe-musulmán y en Israel. Conoce bien el tema: trabajó durante tres décadas como periodista desde Riad, Estambul o Beirut para medios como The Wall Street Journal o The Washington Times. Ahora es investigador sénior de la Escuela de Estudios Internacionales S. Rajaratnam de la Universidad Tecnológica Nayang de Singapur, dirige el blog The Turbulent World of Middle East Soccer (El turbulento mundo del fútbol de Oriente Medio) y el año pasado publicó un libro homónimo.
Qatar Airways en la camiseta del Barça
,
Fly Emirates en la del Real Madrid
, el estadio del Arsenal rebautizado como Emirates,
el Paris Saint Germain en manos de un jeque catarí
... Dorsey no se rasga las vestiduras porque los países del Golfo se hayan lanzado en los últimos años al mundo del deporte -y del fútbol en particular- a golpe de billetera. "Es
marketing
, pero no en el sentido comercial, sino en términos de reputación, de
soft power
. La diplomacia ha evolucionado, ya no es del Ministerio de Exteriores de un país al de otro. Ahora es pública, es cultural. El fútbol es una forma de llegar a toda una comunidad a la que, como país, nunca llegarías", explica.
Dorsey distingue entre "inversores estratégicos", que adquieren o patrocinan un equipo por motivos que van más allá de lo comercial (como Mansour bin Zayed, propietario del Manchester City y hermano del presidente de Emiratos Árabes Unidos, o el fondo Qatar Investment Authority, que ostenta la totalidad del Paris Saint-Germain), y "algunos ricos, sean o no miembros de la familia real, que compran un club y luego se aburren o les va económicamente mal", caso del jeque Abdullah Bin Nasser Al Thani con el Málaga.
Para Qatar, matiza, no se trata solo de marketing. "Se toma el asunto mucho más en serio que Bahréin o Emiratos Árabes Unidos, que son bastante oportunistas al respecto. Está tratando de convertir el fútbol en parte de su identidad nacional. Tiene un enfoque mucho más estratégico porque no es solo un tema de reputación, sino parte de su estrategia de seguridad y defensa. Es un país minúsculo, situado entre Arabia Saudí e Irán, que son amenazas potenciales. Los cataríes piensan en cómo el resto del mundo se lanzó a liberar Kuwait cuando fue invadido por Irak en 1991 y eso es lo que quieren replicar", argumenta.
La elección de Qatar
-la candidata peor valorada en el informe técnico- por la FIFA en 2010 para albergar el Mundial de 2022 ha sido criticada
por motivos laborales
(los trabajadores que levantan las sedes viven en condiciones atroces y sufren abuso laboral, según Amnistía Internacional), deportivos (el país carece de tradición futbolística), climáticos (en verano las temperaturas superan los 40 grados) y de procedimiento (algunos medios han publicado que la votación estuvo amañada). Dorsey, en cambio, defiende la decisión por considerar que el nombramiento ha impulsado cambios en el país y porque "en un contexto político en el que el mundo musulmán se siente atacado y víctima de la islamofobia, la retirada sería muy mal recibida".
"El debate sobre Qatar se ha calmado. Mientras sea así, hay poco riesgo, pero esto puede cambiar si los procedimientos legales en curso en EE UU, Suiza, Francia o en algún otro sitio sacan a la luz nuevos hechos o si Arabia Saudí y/o Emiratos Árabes Unidos intentan reavivar el debate como parte de la disputa con Qatar y presionan a la FIFA a posicionarse", agrega por correo electrónico sobre la reciente crisis diplomática.
El ADN político del fútbol
"El fútbol ha tenido un papel político en todo el planeta, pero siempre ha sido en un contexto muy específico y un momento muy concreto. En el norte de África y en Oriente Medio, en cambio, el fútbol ha desempeñado un papel fundamental en cada fecha clave de su historia. Su ADN es político", explica Dorsey. Luchas anticoloniales, batallas sindicales, protestas opositoras... en los estadios de la región siempre se ha jugado más que un duelo once contra once. Como en los años 50, cuando varios jugadores de origen argelino huyeron clandestinamente de la Francia colonial para fundar el equipo del Frente de Liberación en su país natal. O cuando, una década después, Nasser puso a un comandante general al frente de Al Ahly (club cairota fundado por estudiantes contrarios a la colonización británica) a causa de sus malos resultados, que se debatían en el Consejo de Ministros. O el caso de Palestina,
donde la selección nacional de los territorios ocupados es hoy una expresión de la reivindicación nacional
y donde, un siglo antes, el movimiento sionista creaba clubes reflejo del surgimiento del "nuevo judío", musculoso y deportista. "Tanto en el mundo árabe, como en Turquía, Irán e Israel, los equipos fueron fundados por asociaciones políticas o ideológicas", recuerda el experto.
El fútbol ha conservado en la región la dimensión política y ejercido en algunos casos como espacio de disidencia "ante la falta de otros lugares públicos para airear la frustración y el enfado", afirma Dorsey antes de resumirlo en una frase: "Solo hay dos lugares que una autocracia árabe no controla: la mezquita y el estadio de fútbol".